nudge
Nudge is an online platform that aims to help the students of Massey College of Creative Arts navigate curriculum through radical transparency so they can make informed decisions when picking papers. This online tool gives students access to student reviews, student work and alumni hindsight, acting as a window into the Massey experience.
2020
User Journey - 1st year going into 2nd year
A Life in Exile
2020 Best Awards Finalist
2020 ISTD Submission

'A Life in Exile' is a typographic exploration of my aunt's migration from Iran to England in the 1970s. The ISTD migration brief gave me an opportunity to tell and celebrate an untold story of someone close to me, whilst also bringing to light the questions surrounding our own identity when in a new culture.

Shari Sabeti was born in 1972 in Tehran, Iran. Her family were well respected and had ties to political leaders, including the Shah. In 1978 when outcries of anger, disagreement and violence started to pollute the streets, the Iranian Revolution was born. Due to the Sabeti's social status, her family became a target and life changed forever. With the threat of torture, imprisonment or death, their only way to survive was to mask their last name and disappear completely. 'A Life in Exile' follows my aunt's story from beginning to the present day, highlighting the struggle of figuring out who she is within a new culture.




2020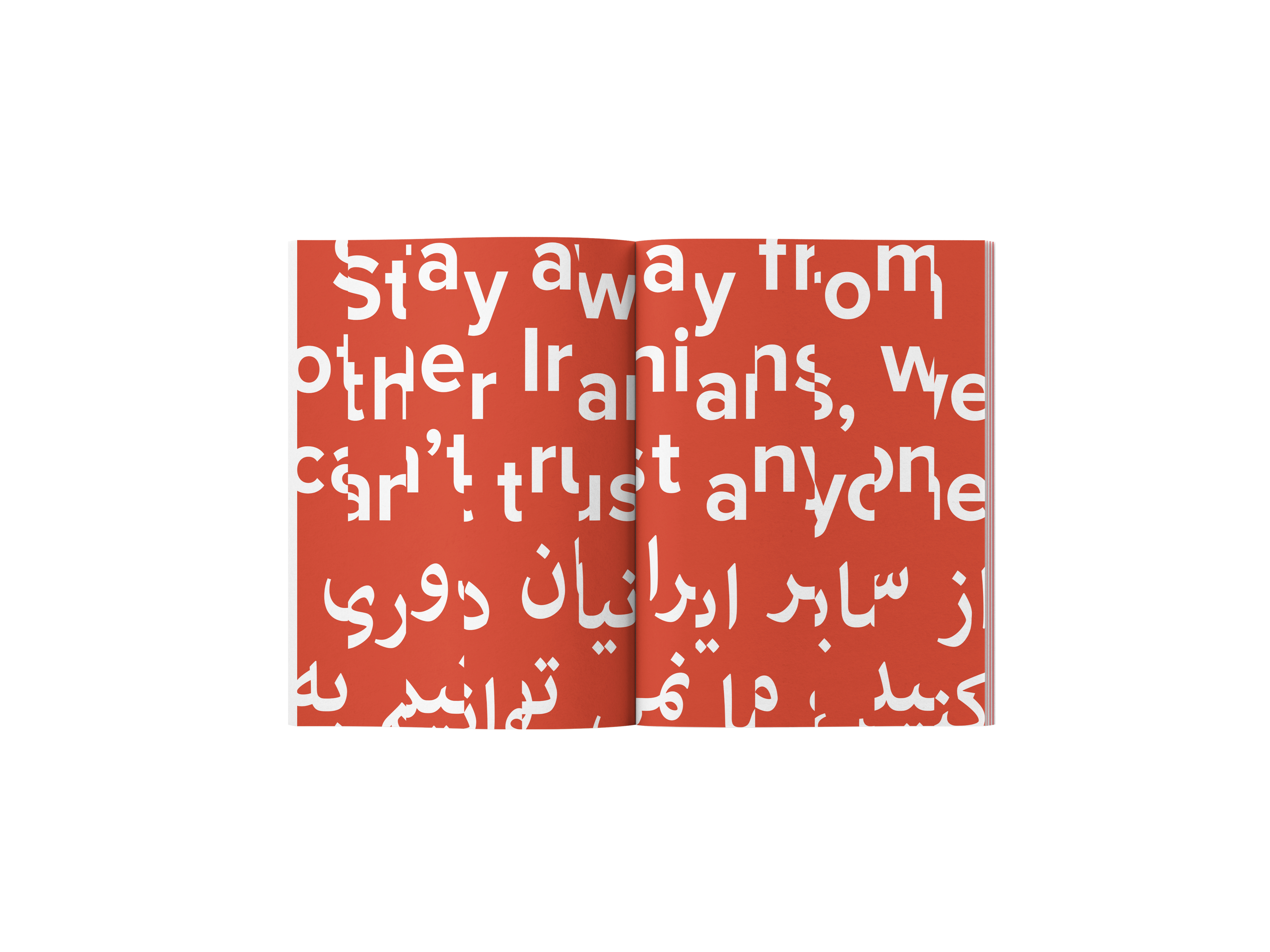 Anna Von Rueden
Digital Drawing
2020
Commission
Acrylic
2018
Giesha Girl

Commission
Acrylic
2020